This is my story of overcoming the Devil...
I've been working on a series on Spiritual Warfare called "
Beautiful Battle
" based on Mary DeMuth's novel by the same name. It has been a wonderful study so far as I'm sure you can tell if you have read any of the way to long responses I have to the book. This is what happened to me this week that makes Spiritual Warfare come alive in everyday life.
I am pregnant, which I am ridiculously excited about. However, after
two miscarriages
I am nervous for the baby growing inside me. I eagerly want to carry this baby to term and introduce him or her into our little family.
My
first prenatal appointment
was on Friday. The night before there were three small pink spots that scared me into panic. Bleeding was the first sign of my last two pregnancies. I flipped, terrified that I was going to have another miscarriage. My husband reassured me and he was right, we were going to see the doctor first thing in the morning. There was nothing I could do about it in any case and there was no reason to worry.
Of course, I worried.
Honestly I stayed up way too late worrying. I stayed up having conversations with God.
This idea of "conversations with God" makes some people turn heads. However, I have been conversing with God for years. No one knows yourself and what is important like God does. Most of the time I ask him questions and he answers me with an overwhelming feeling or sometimes even a sort of dialogue that remains in my head. This is a hard concept to explain, but the important part is, God helps me through many tough times I go through.
This time I didn't so much ask God anything. I begged. I begged until couldn't form words anymore that this baby was going to be alright. I felt God was sort of rolling his eyes at me (of course that is a very human action to describe God, but it is accurate enough.) I realized then that this had nothing to do with me needing to beg. This was a chance for me to take control of my own Spiritual Warfare.
In a moment my perspective changed. I no longer became a victim of the battle, I became a force to be reckoned with. I had the authority of God behind me, I was covered by the blood of Jesus and I was ready to fight. I told the devil to get under my feet in the name of Jesus. I declared that my body is fit and ready to carry this baby who will be healthy, intelligent and strong. I resigned to not let my fear control me that this baby is a child of God whether he or she is 6 weeks old in my womb or 100 years old and lived his or her entire life. I commanded Satan to stay away from this baby because she dwells within my who is covered by Jesus' blood, protected by God's own sacrifice. No one in this world or the next can harm this baby unless God himself decides he is taking baby home early. I finally found enough solace in that conformation to go to sleep.
The next morning, there was no more spotting. The OB confirmed my health and the baby's health even though he or she is still very early in gestation. So far, everything is going perfectly with the pregnancy. The doctor gave me some extra vitamins that should help me carry the baby, but I believe the real battle happened the night before, while I was struggling to go to sleep, having conversations with God and putting the Devil in his place (far away from me.)
Did Satan actually attack my baby in the Spiritual realm. I have no idea. It is a possibility, though also possibly not. That is not what is important. What is important is that it is Satan's tricks include doubt, deception, fear--all of which I was experiencing. I relied myself with God, put my trust in him and used his authority to drive away Satan and all of my fears with him. I stepped onto the Spiritual Battlefield and won, thanks to Jesus.
Since that night and my doctor's appointment I have had a beautiful peace over this baby and my entire pregnancy. I thank God for how wonderful he is. I am blessed and I know that God is in control and he loves me and my family very much. Our little bean is in good hands. I feel lighter, more happy, more confident and completely joyful again. This baby is a miracle in every way I can possibly imagine.
"Have I not commanded you? Be strong and courageous. Do not be afraid; do not be discouraged, for the Lord your God will be with you wherever you go." Joshua 1:9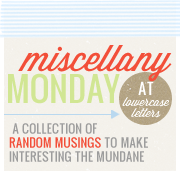 *Photo credit updated*